Laser-assisted Cataract Surgery
The Eye MDs now exclusively offer Laser-assisted cataract surgery for patients in our region. The LenSx femtosecond laser is used to perform some of the most important steps of the cataract surgery with laser-precision. The laser makes the incisions, opens and breaks up the cataract, and reduces astigmatism which improves the likelihood of better vision without glasses.  Essentially, the laser's precision and reproducibility can lead to more predictable outcomes compared to manual surgery with blades and instruments. Predictable outcomes are particularly important for patients choosing Advanced Technology Intraocular lens implants.  We are excited to offer this amazing new technology right here in the Mid-Ohio Valley.
The Eye MDs have performed thousands of Laser-assisted Cataract Surgeries. Nearly half of our cataract patients choose this advanced technology.
Laser cataract surgery is only done for patients who want astigmatism reduction or choose an Advanced Technology implant. The additional cost of Laser-assisted Cataract Surgery and the Advanced Technology implants is not covered by insurance.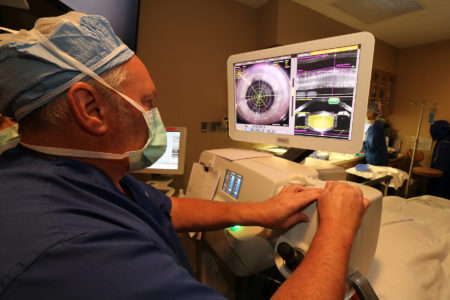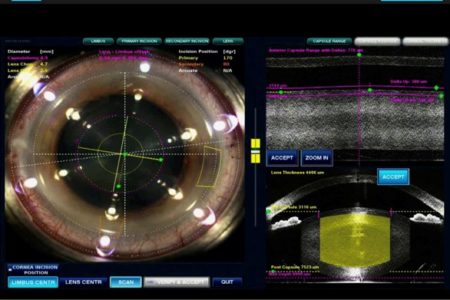 Payment Options
You can use your Health Care Savings Account (HSA) or Flex Spending Account to help cover the additional cost of Laser-assisted Cataract Surgery; this saves you money by using pretax dollars. Financing can often be arranges for those who qualify by Care Credit. Contact us today to learn more about payment options.
Incisions are made with the laser, not surgical blades.

Astigmatism reduction with laser incisions in the cornea providing better vision without glasses.

Laser-precision leads to predictable outcomes, particularly important for patients with advanced technology implants.

We exclusively offer the only Laser-assisted cataract surgery in our region.